CONTEST LAUNCHED
Get on board
I am so excited for the season ahead.
How about firing up the cylinders of your mind
to propel yourself forward into that which awaits you.
That's right!
Time to renew, learn and share with one another,
as the fall of the year wraps its arms around us.
Such a secure and comforting feeling,
that will lead you into the "Write Frame of Mind"TM
That's right ... Nothing like it.
And knowing we are all thinking about what is right for us...
Let us help get you there at The Self Center.
So ...
I am looking for what has worked for you here and
what keeps you coming back or referring to others?
So, I am launching a contest.
Read on, please.
*******************************
Contest ... Enter
Email me by midnight on Friday, October 13, 2006 ...
Yes ... Friday the 13th!
Your name will be entered into a drawing...
Be sure to include your name, address & telephone number.
In your email, please share two thoughts ...
1. Tell about a positive outcome you have experience at The Self Center ...
2. Tell what you want to be offered at The Self Center that would put you over the top...
(In a most safe, positive and productive way!)
Winner will receive a complimentary ticket to attend don Miguel Ruiz's presentation on October 25, 2006.
5 tickets have been given out already ... one left ... All six get prime seats at this event.
When you win, you will attend this presentation, as a result of your "Write Frame of Mind"TM.
See information on this presentation at
Circles of Wisdom Event: The Power of Authenticity
http://www.circlesofwisdom.com/calendar.cfm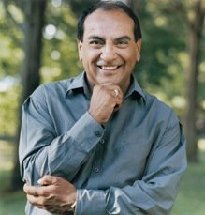 The Power of Authenticity
| | | |
| --- | --- | --- |
| Date: | | Wednesday, October 25, 2006 |
| Time: | | 7:00 pm - 9:30 pm |
| Price: | | $60.00 |
| Presenter: | | Don Miguel Ruiz |
| Location: | | The Rogers Center in North Andover, MA |